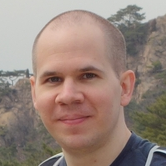 I am Alex Hornung, a CPU microarchitect // electronic engineer living in Cambridge, UK. My pronouns are he/him/his.
As much as I mostly just do hardware for a living, I also have significant experience in software, ranging from low level embedded systems and kernel work to web application backends.
I am a big fan of open source, both software and hardware. Throughout the years I've contributed a large amount of code to open source projects. I also used to be a committer at the DragonFly BSD Project.
You'll find a number of my own projects on here or on my github page.
Have a look at my résumé for more details on my professional experience.
Get in touch
If you want to send me an email, you can use click here if you have JavaScript enabled.